HELLO INSPO
De Goldfish Favorites van…
Waarom één dag feesten als het ook een heel jaar kan?
Yes! Ons jubileumjaar wordt er één in échte #goldfishstyle.
Welkom terug op ons Goldfish terrazza, waar we jou feestelijk verwelkomen met onze classic mimosa-en-snoepjes-combi, met leuke verrassingen, met superveel enthousiasme en…
met elke maand een Special Goldfish Guest.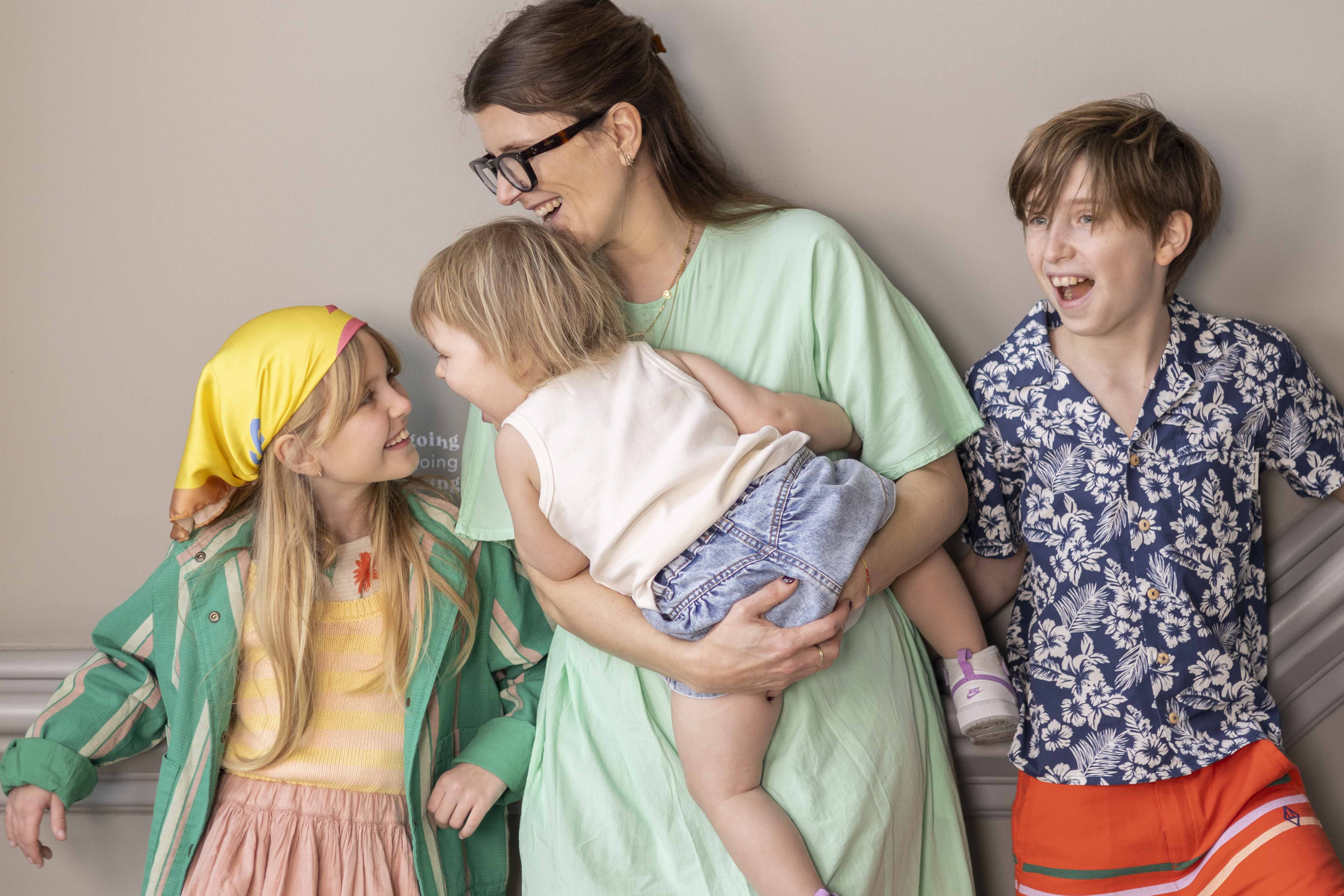 Isabel Delanghe is mama van Desiree (bijna 2), Jeanne (8) en Jules (11). Op Insta volg je haar als @isabel_mjj, bij Goldfish blijft ze graag voor een babbel aan het gouden toogje plakken, en op school is ze leerkracht Zedenleer. Dus: niemand beter geschikt dan Isabel, om een lentefeestje te organiseren in #goldfishstyle. De lentefeest- en communietrends door de ogen van Isabel? Hello inspo!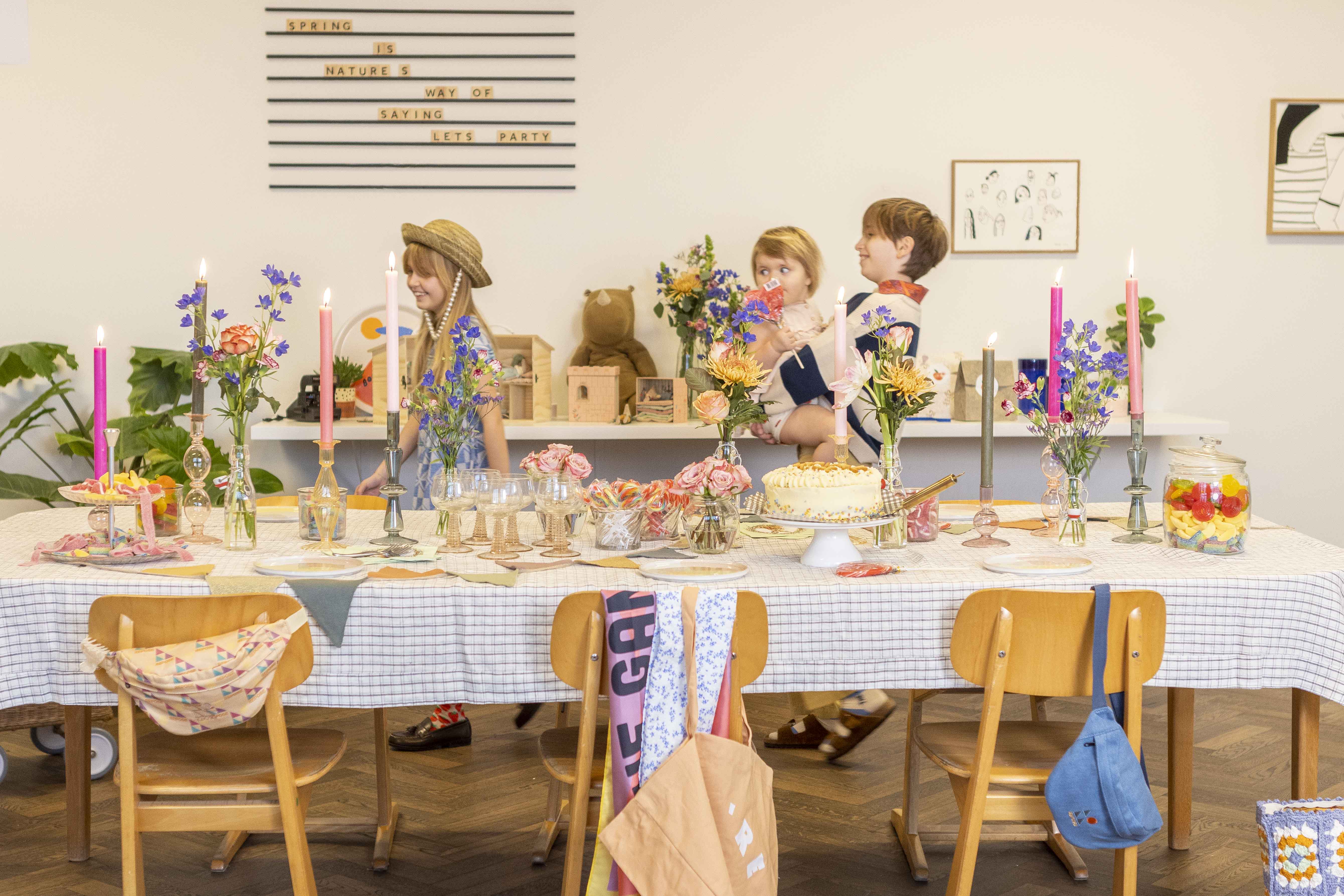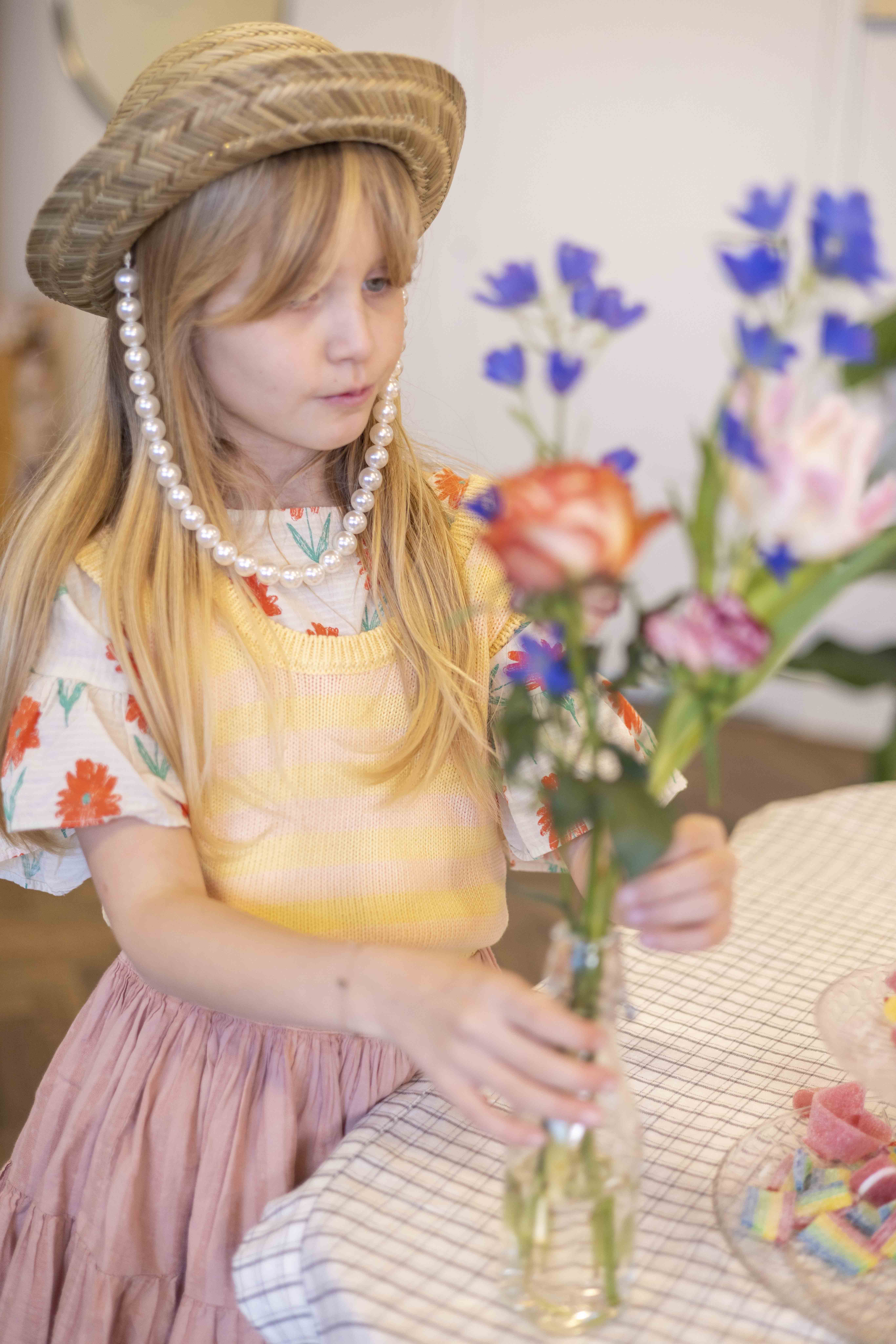 Klik op de foto's om de items te shoppen.
The Goldfish Connection: de allereerste Goldfish give-away
"Ik was pas mama van Jules en zette mijn eerste stappen in mamablogland, toen Eva net met haar webshop was gestart. Ik weet nog hoe ik, na een home shopping bij Eva thuis, aan haar keukentoog bleef plakken. Dat was onze eerste, zeer spontane sushi-met-gin-tonic-avond. En zo zijn er nog véél gevolgd. Ook tof: we organiseerden toen samen de eerste Goldfish-give-away. Wij deden dus eigenlijk al collabs before it was cool (lacht)."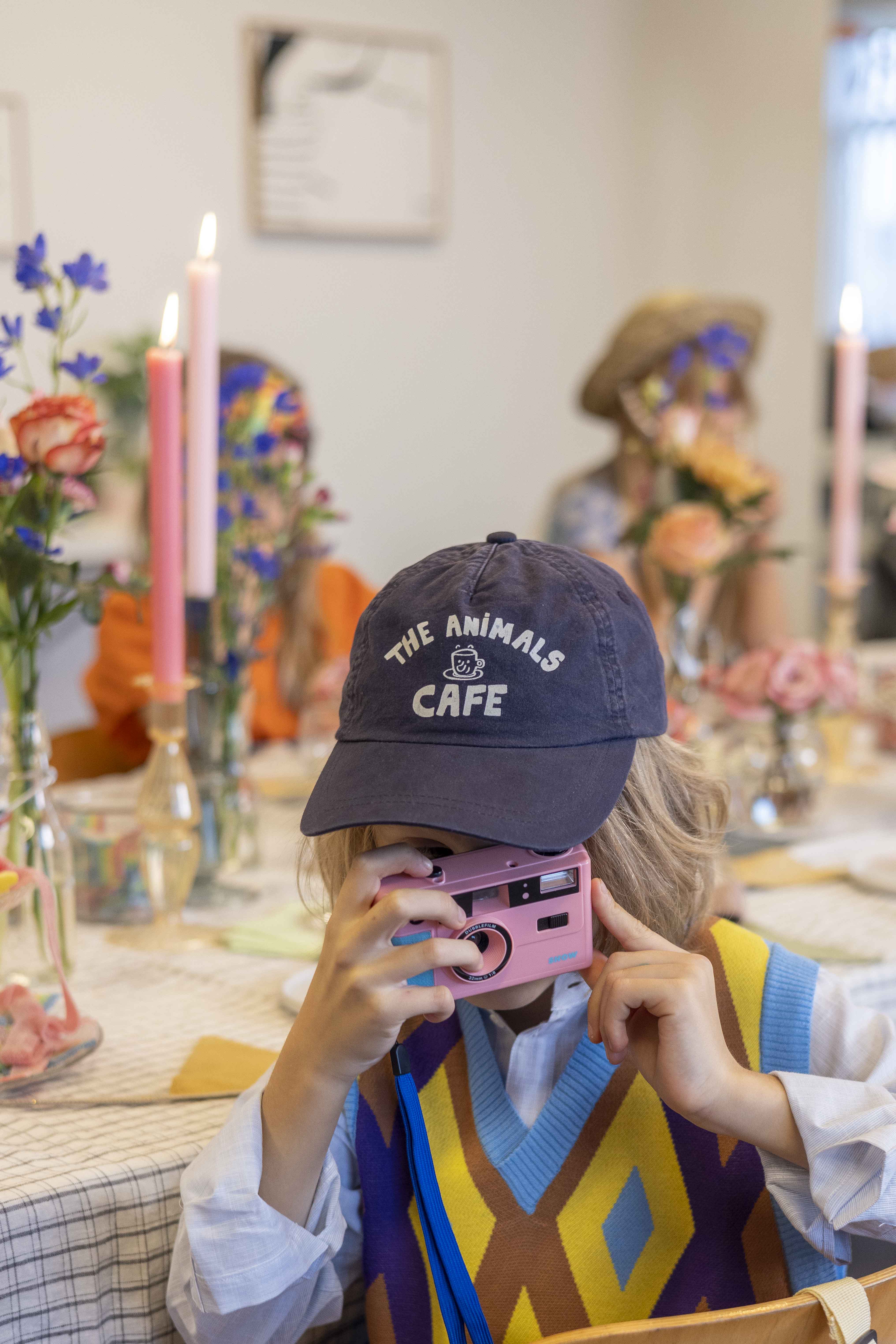 I <3 Goldfish: kids will be kids
"Wat ik zo heerlijk vind aan Goldfish, is dat de collectie er altijd zo speels is. Kinderen mogen gewoon echt kinderen zijn. De kledij zit ook heerlijk comfortabel, de stoffen zijn zacht en - niet onbelangrijk voor de ouders - vlotjes wasbaar. Een outfit die ik bij Goldfish shop, is altijd 'anders genoeg' (en ook weer niet té speciaal!), en nooit stijf of 'geforceerd'. Goldfish heeft duidelijk een toffe, heel eigen vibe."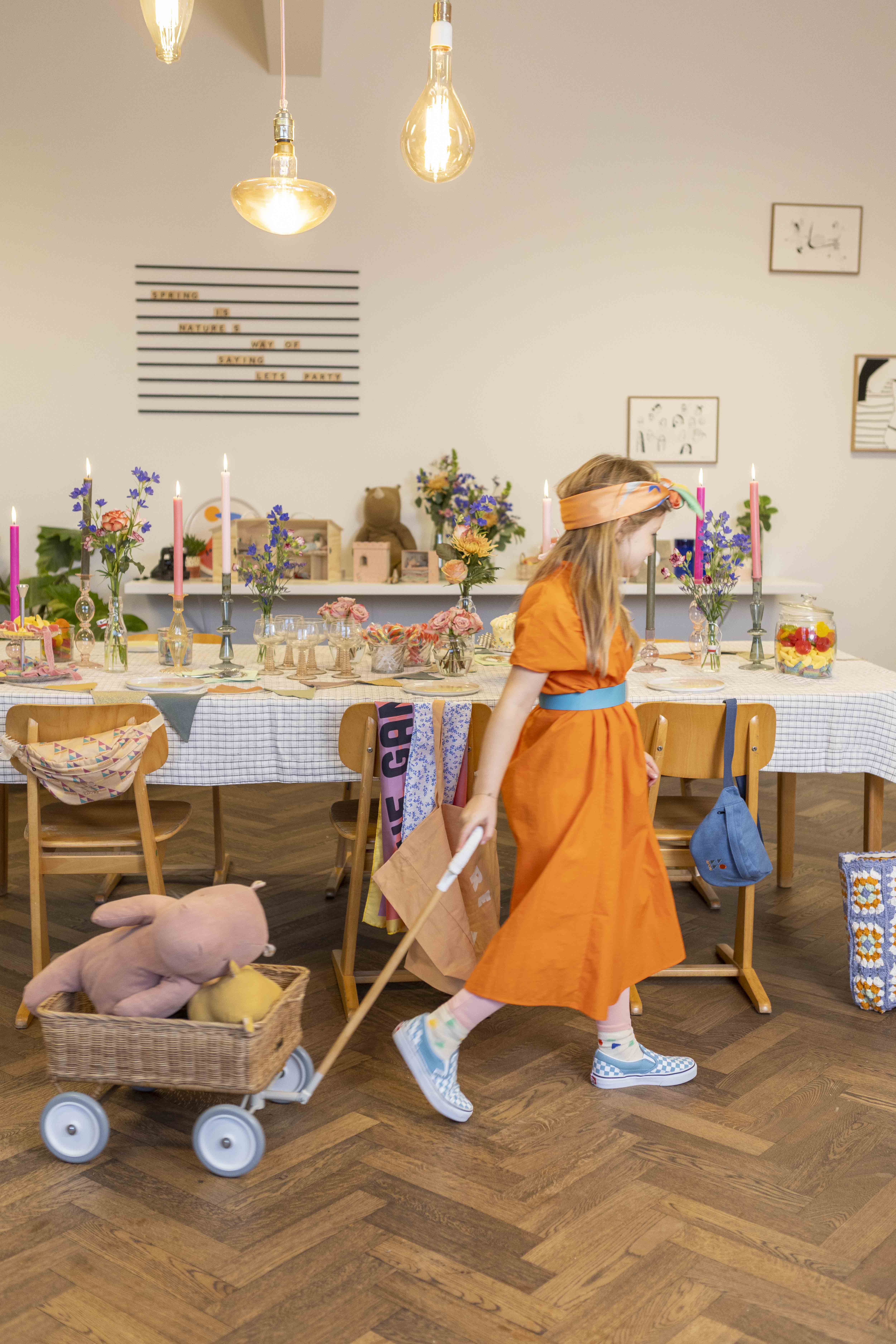 Feestkledij bij Goldfish is… ook 'elke-dag-kledij'.
"Mijn kinderen dragen gewoon dezelfde kleren voor school als voor een feest. Style 'm een beetje anders en je kan met de Goldfish-outfit voor je lentefeest of communie dan ook gewoon naar het strand. Of op restaurant. Of naar de speeltuin. Een jurk van 150 euro voor één feestje, vind ik onzin. Maar als ik weet dat ze een stuk supervaak gaan dragen, geef ik er met plezier wat meer aan uit."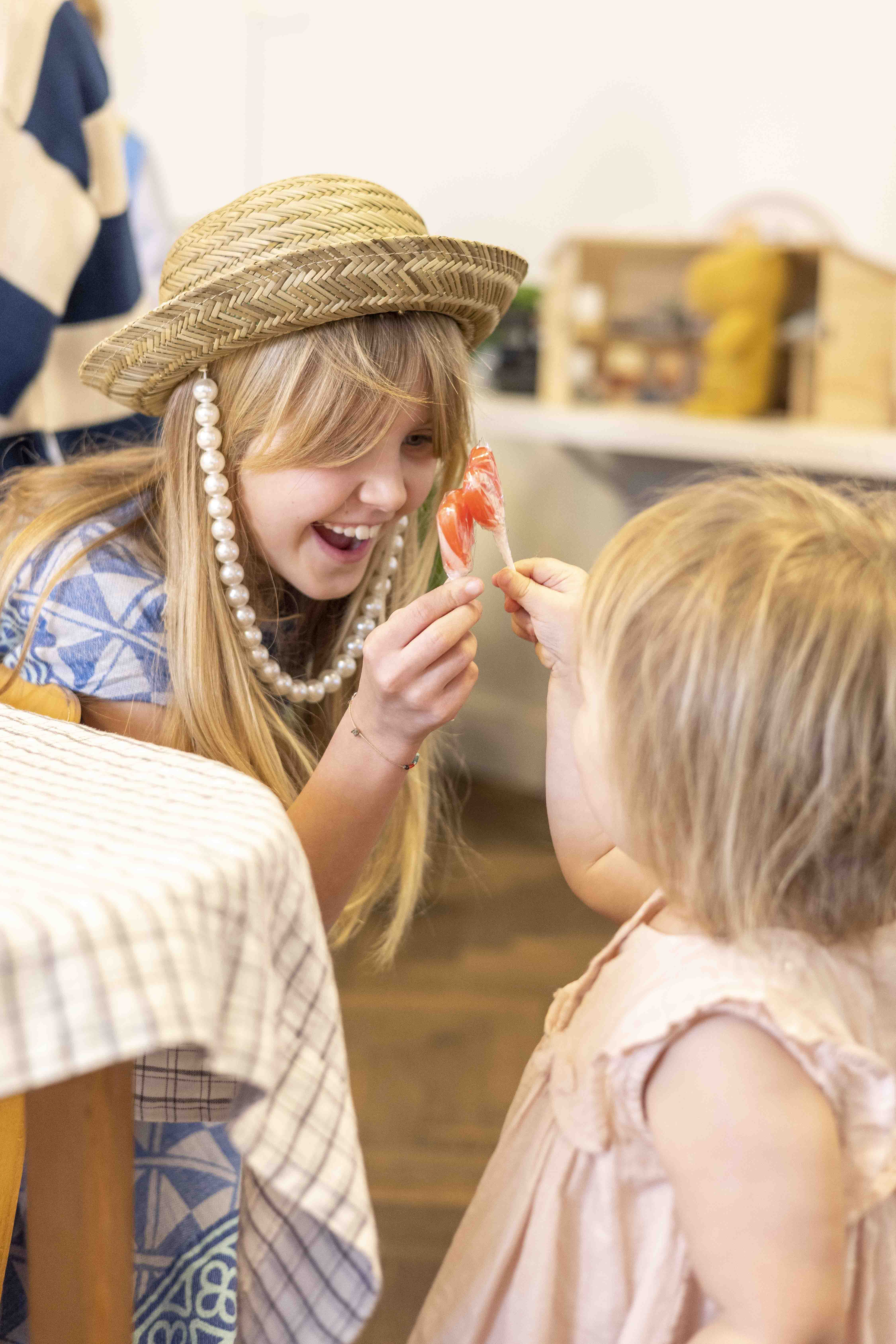 Coup de coeur: de één-felle-kleur-trend
"Megafan van de unicolor-trend. Zo vrolijk! Ik was meteen weg van de felgroene Bobo Choses-jurk. En van dat oranje TAO-jurkje word je toch ook erg goedgezind? Dus ja: ik ga dit seizoen graag voor éénkleurige, felle stuks."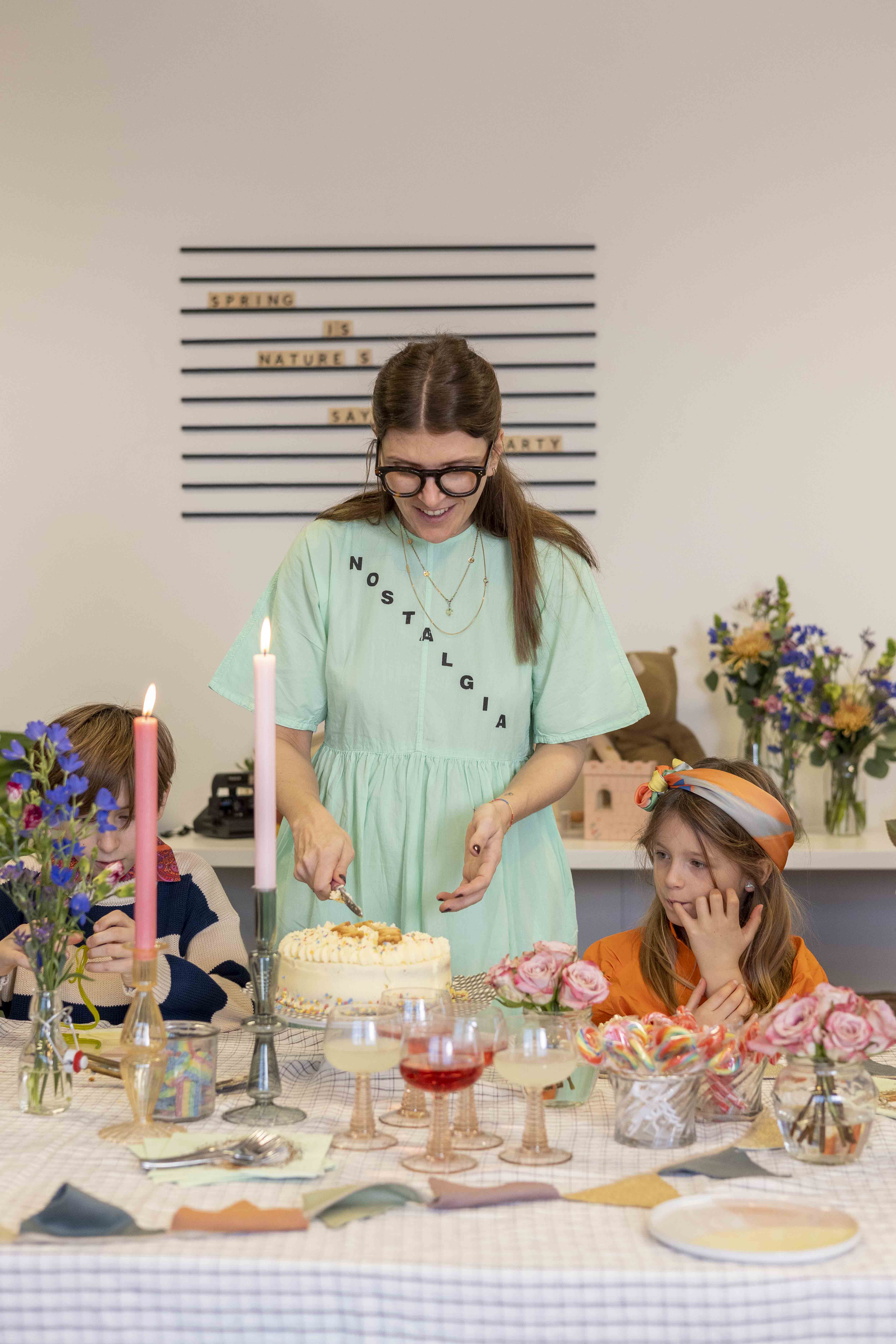 Deze toppers zorgen voor maximale party-vibes!
"Toffe stuks die me meteen in feeststemming brachten: Jeannes geweldige hoedje met parelketting, een supermooi TAO-vestje op de zwierige rok van Morley en de TAO-debardeur van Lou. Ook zot van de combo van het feestelijke jurkje van Pearls & Caviar met de jeansbomber van Les Coyotes de Paris."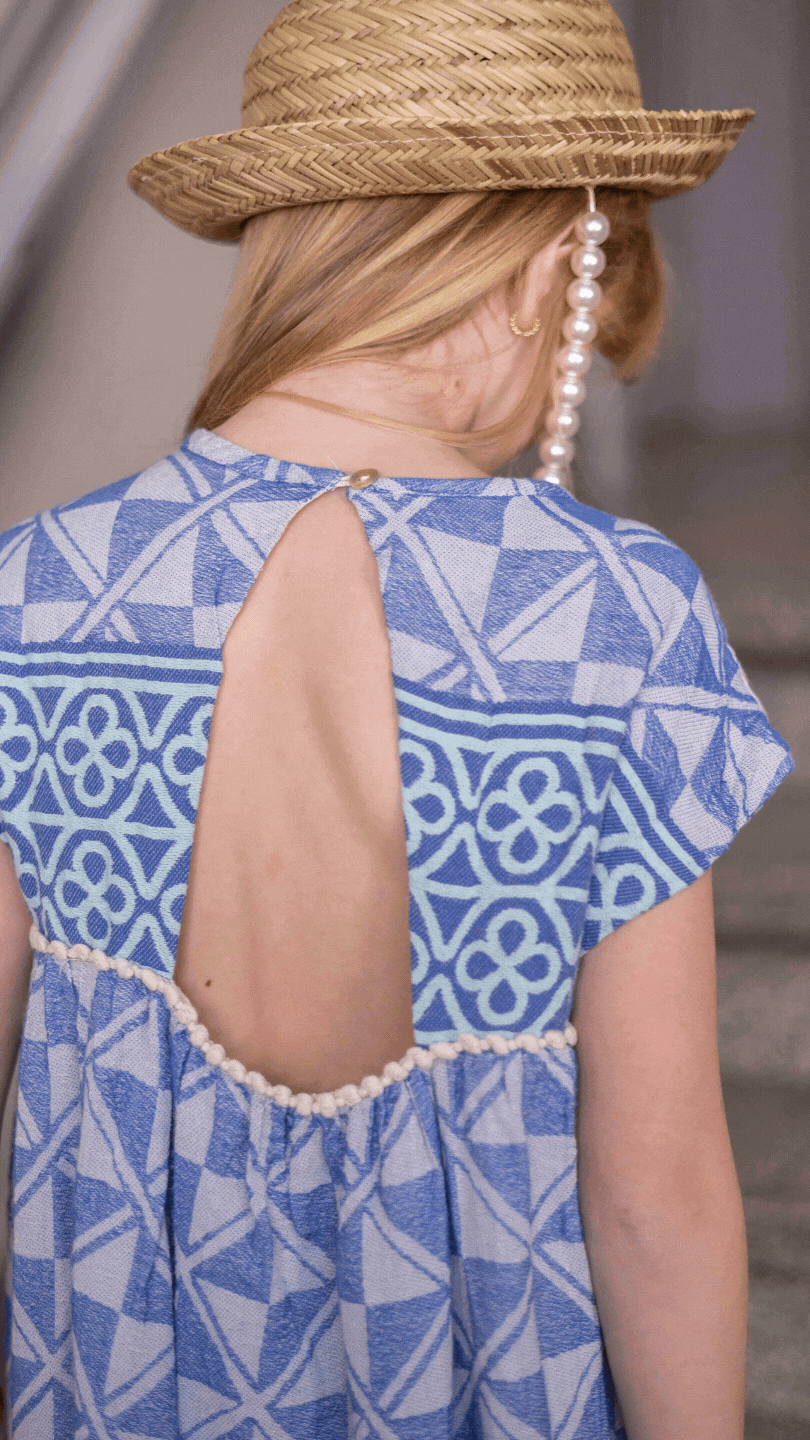 Mijn 'Happy birthday Goldfish'-wens
"Dat jullie kunnen blijven doen wat jullie graag doen. Je voelt gewoon de passie en het plezier, alsof Goldfish eigenlijk helemaal geen job is. Blijf vooral jullie zelf, want jullie zijn fantastisch".
Met dank aan Isabels special guests: vriendin Anke en haar drie kinderen, Omar (2), Nini (6) en Lou (9)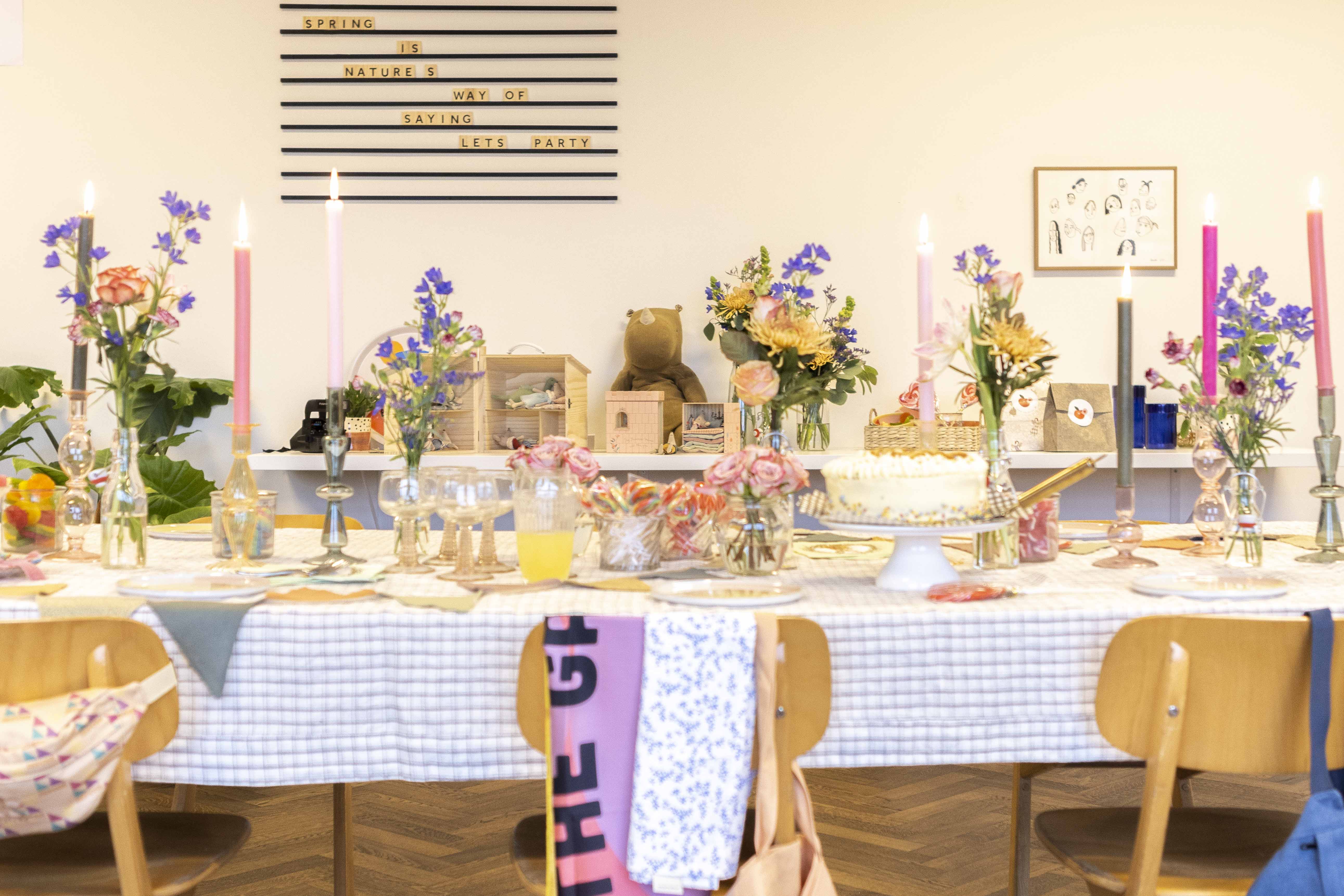 Klik hier om de items uit de shoot te shoppen.