LAUNCH CALENDER JULY
We've got you covered
Bobo Choses, The Animals Obervatory, Repose, PiuPiuChick, The New Society, Main Story, The Campamento, Weekend House Kids, ...
You almost need a Personal Assistant to make your shopping agenda ;-) But hey, We are HAPPY to help you with our July Calender.
Just check our launch agenda here or stay updated by mail.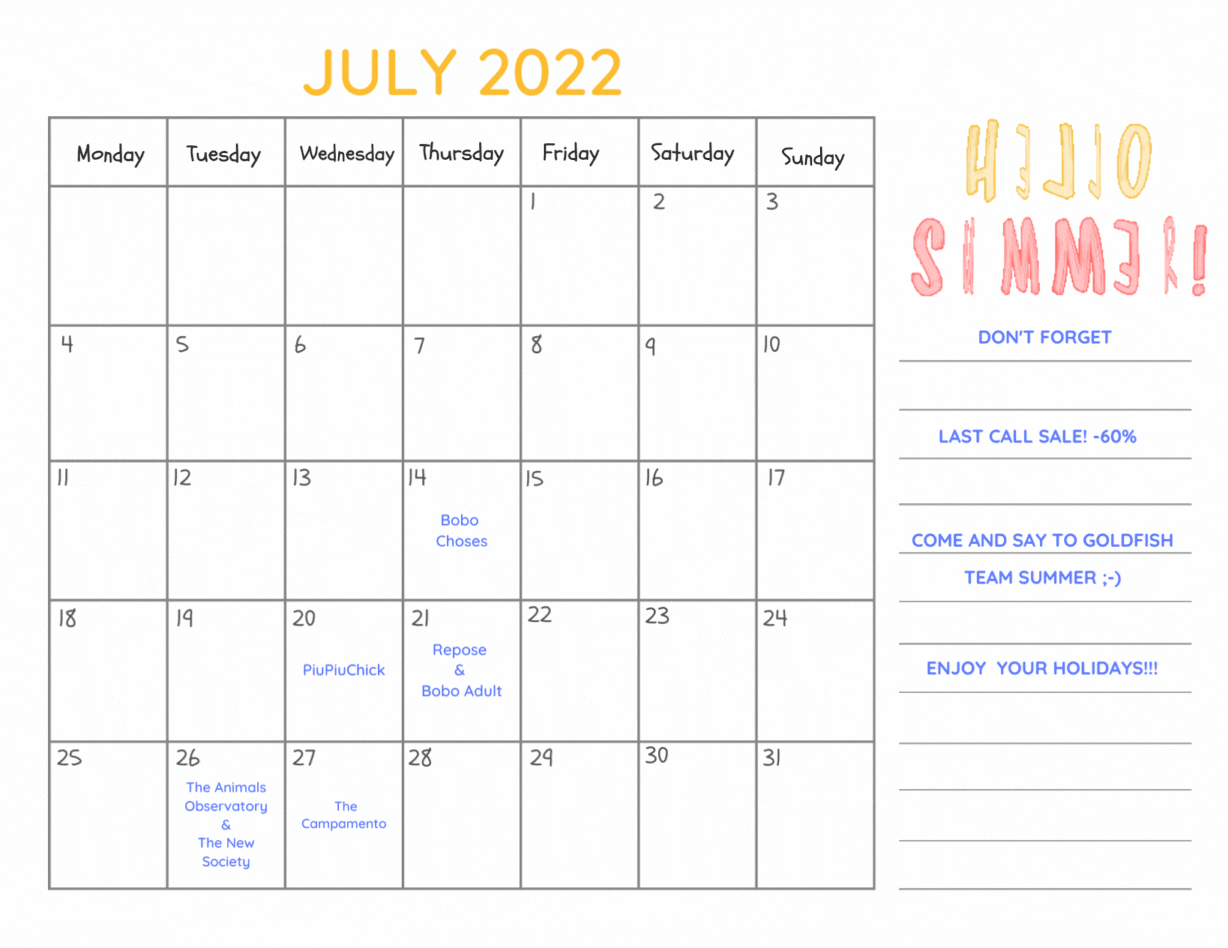 Subscribe here to receive emails about our launches!