Welkom op onze Wednesday Window Show!
Sofie, onze top stylist, kiest voor de eerste lente etalage resoluut voor rood!
Rood in combinatie met blauw tinten is de trend van deze zomer. Zowel voor communie outfits als meer casual looks, werkt rood deze lente als ultiem kleur accent of als basis voor de hele outfit.
In alle nieuwe collecties die we reeds in huis hebben, komt dit terug: zowel bij Indee, als bij Anne Kurris, Morley, Little Remix en Molo.
Hou je van rood, maar wil je het subtieler? Kies dan voor een rood streepje of voor een sneaker met een rood detail.
Heb je het graag wat feller, ga dan voor de rode bloemen print of voor een knaller van een sweater!
Klik op de links onder de foto's om jouw topstuk te shoppen.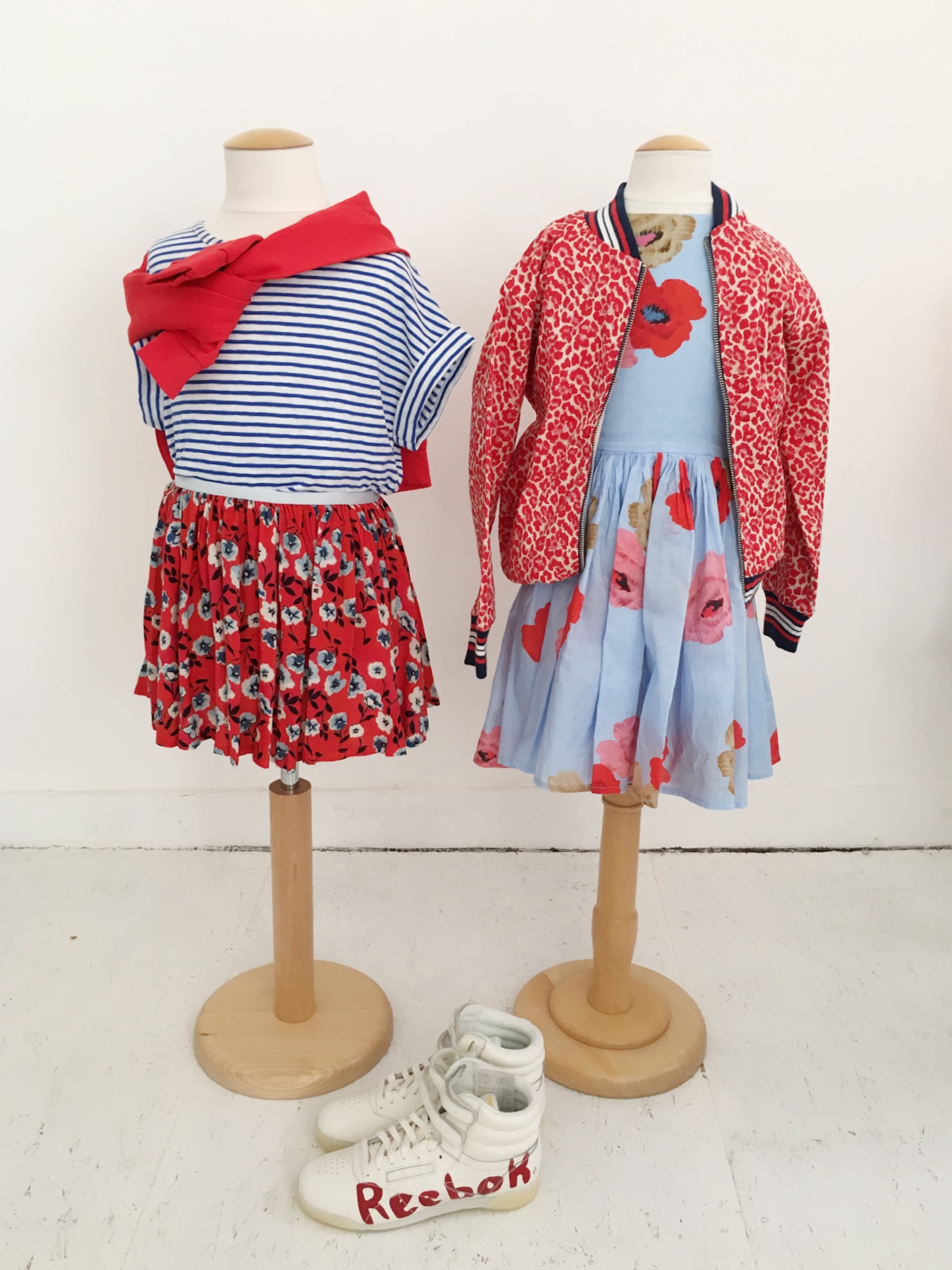 Meisje links: Morley Rokje - Anne Kurris Tee - Molo Sweater
Meisje rechts: Morley Jurkje - Anne Kurris Bomber - Reebok Sneaker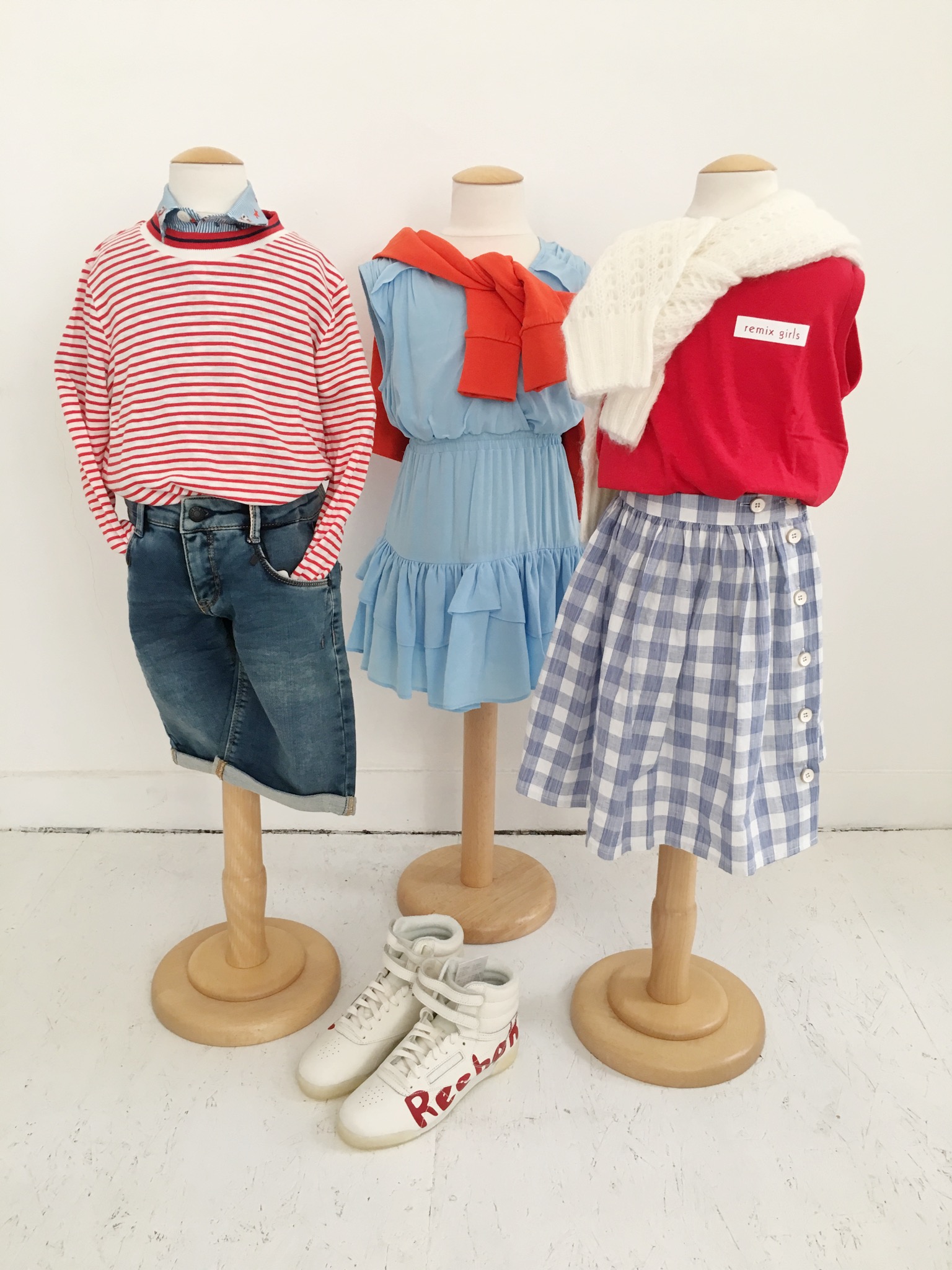 Jongen links: Anne Kurris Hemd - Anne Kurris Longsleeve - Boof Shorts - Reebok Sneakers
Meisje midden: Remix Jurk - Indee Sweater
Meisje rechts: Remix T-shirt - Morley Rok - Remix Pullover