Originele en betaalbare cadeautjes? De Goldfish Gift Shop is open
Gezellige avonden, veel lichtjes en pakjes voor iedereen! Yes, de tofste tijd van het jaar komt er weer aan. Knutselen, puzzelen, knuffelen, lezen of beautyfarm spelen? In de Goldfish Gift Shop vind je voor elk wat wils.
De 5 leukste cadeautjestrends, #goldfishstyle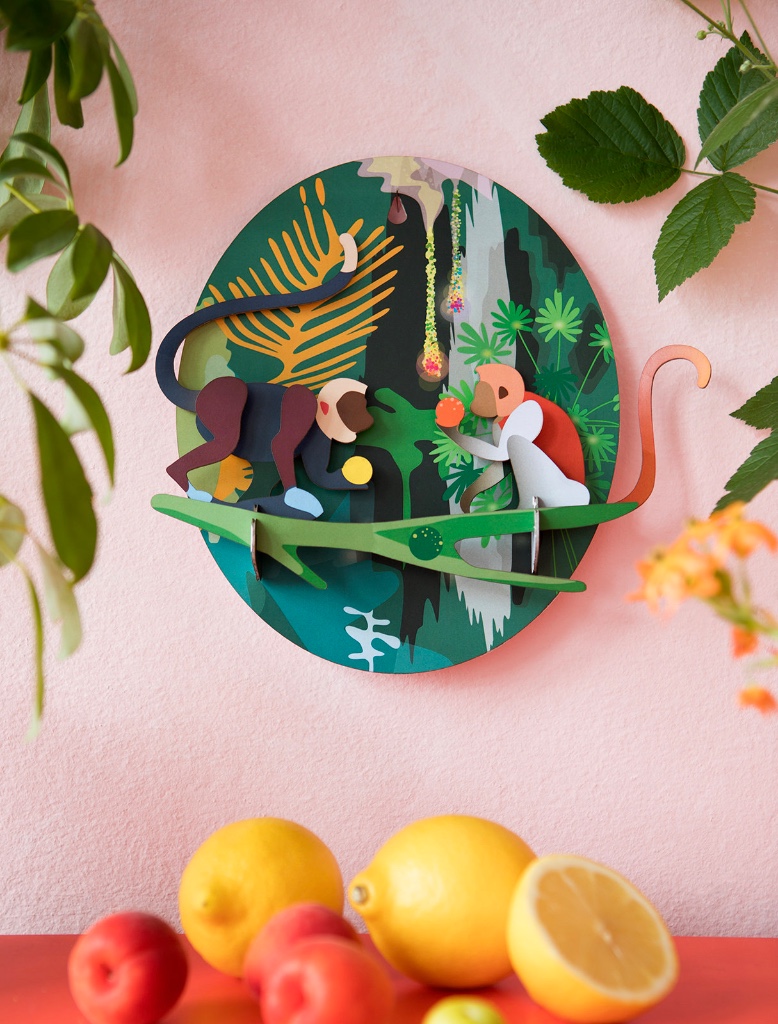 TREND 1: puzzel je cadeau zelf in elkaar
Een megagrote robot, een magical unicorn friend, een snoezige dierenkliniek of een extreem cool ruimtestation? De stevige kartonnen DIY-cadeautjes van Clockwork Soldier en Studio Roof moet je eerst zélf in elkaar zien te puzzelen alvorens je ermee kan spelen. Twee keer plezier, dus!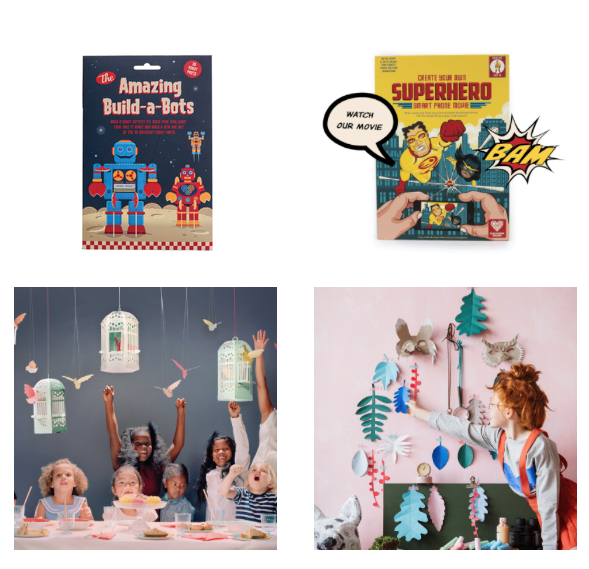 TREND 2: speelgoed dat ook op de kast mag
Autootjes die je interieur niet verknallen? Ze bestaan! De Candylab-cars zijn zelfs zo mooi dat ze gerust in de vitrinekast passen. Nog meer (esthetisch) verantwoord spelplezier? Weg met de tablet, hier zijn de kleurrijke Cube Bots. 'Vijf minuutjes tijd over' betekent voortaan fun met de Snake blocks of de Cube robots van Areaware. En het (zeer decoratieve) resultaat mag gewoon in de woonkamer blijven rondslingeren.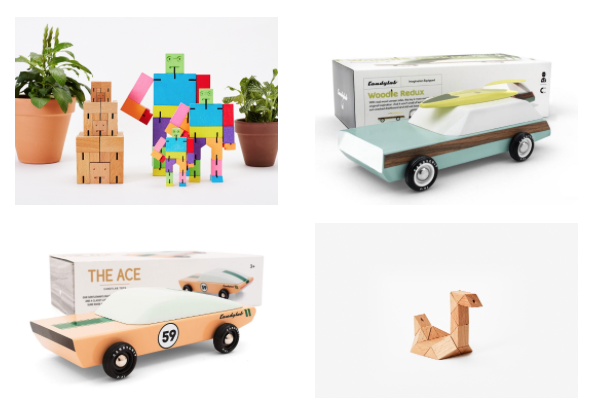 TREND 3: beauty voor mini's
K-beauty at the Goldfish store! Deze komkommer- of houtskoolmaskers voor kids en teens zijn perfect voor een heerlijk mini & me-time momentje of een sleepover. Maak de beautyfarm compleet met Vegan unicorn snot, badbruisballen, kidsproof nagellak, niet-prikkend schuim voor body & hair of een lekker zeepje. 100% kans op scoren bij de girls.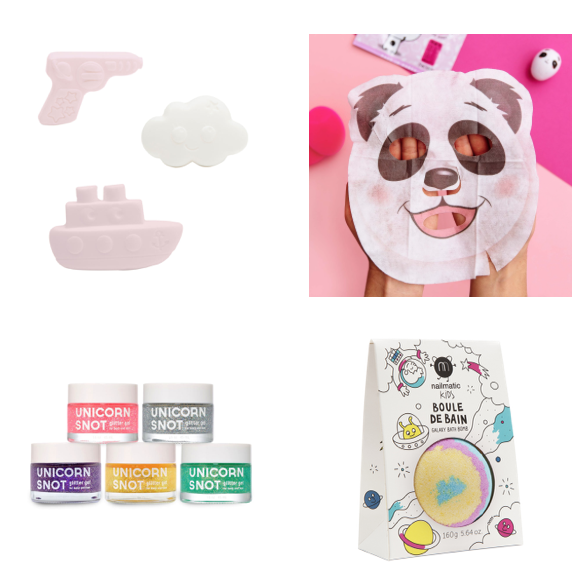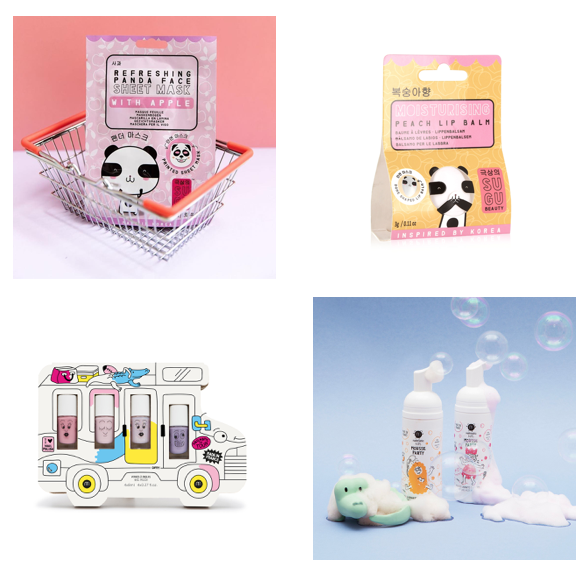 TREND 4: knuffeltijd!
Muizen die slapen in een luciferdoosje, snoezige babyvarkentjes of een kleine lieve kat. De knuffels van het Deense merk Maileg lijken zo uit een kinderboek gestapt. De details, het zachte kleurenpalet, de stoffen, de ieniemienie outfits: mooier vind je een knuffel niet. Mag het wat feller? Dan zijn de unicorn of flamingo knuffelpantoffels vast je ding!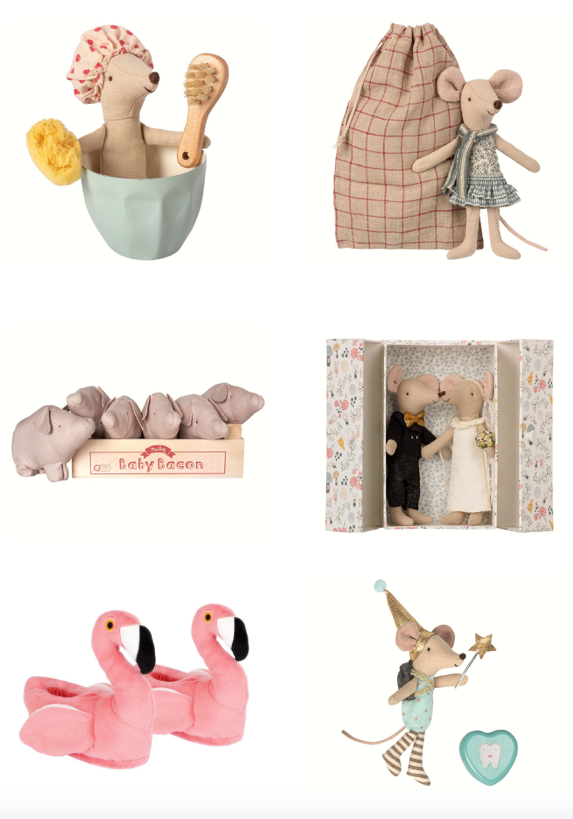 TREND 5: leuk voor de kinderen én voor jezelf!
Een indrukwekkende muurschildering in de kinderkamer? Met de tips van Katrien Vanderlinden maak je zelf je eigen Wonderwall, tekentalent niet vereist! Sterke girls in huis? De 'Van Klein tot Groots'-boekjes vertellen telkens het levensverhaal van een inspirerende vrouw uit de geschiedenis: een heerlijk fijne (voorlees)reeks over kleine meisjes die grote dromen koesteren. En voor de minibaby's en hun mama's is er 'Hey Baby', een kalender met leuke babyactiviteiten en spelletjes voor elke dag van het eerste levensjaar, met vrolijke illustraties van Eva Mouton.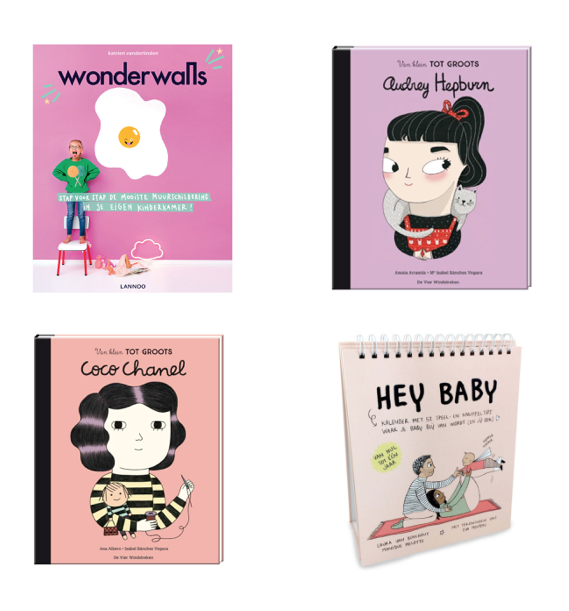 VERGEET DE NIEUWE MAMA'S NIET!
Nieuw bij Goldfish: Bloue, een luxueuze giftbox, met zeven zorgvuldig uitgekozen geschenkjes (eentje voor elke dag van de week) voor de nieuwe mama.