Hoera, zeven jaar Goldfish!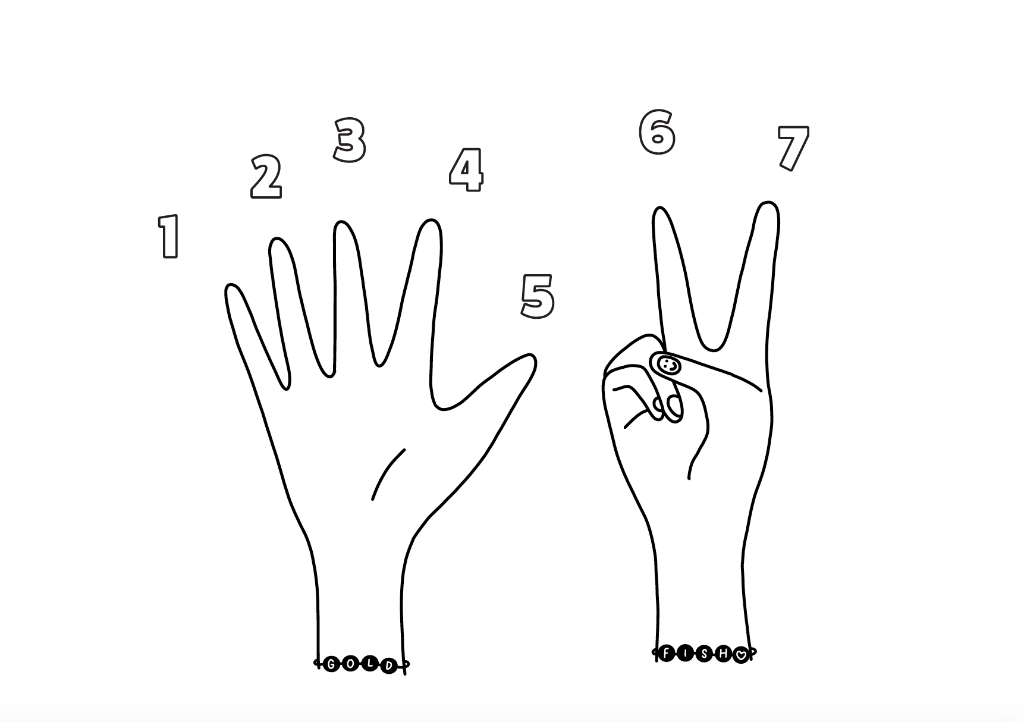 En dat betekent opnieuw een leuke verjaardagscollab. Na de succesvolle kindertassencollectie van Annelies Timmermans vorig jaar, werken we ditmaal samen met de Belgische illustratrice Axelle Rose Zwartjes. Het resultaat is een vrolijke collectie sweaters, patches en postkaarten. En een tote bag om alle moms out there te vieren!

Onze Girlboss Eva had een instant crush op het werk van Axelle Rose Zwartjes. En de illustratrice was op haar beurt fan van onze shop. Een match made in heaven dus, ook op stijlvlak. Eva: "Axelle Rose heeft een eigenzinnige, herkenbare stijl die vrolijk en tof is, zonder kinderachtig te zijn. Precies waar ook wij met Goldfish voor staan. Ik moet altijd erg lachen om de heerlijk sassy vrouwen die ze tekent. En er kan nooit genoeg humor zijn, toch?"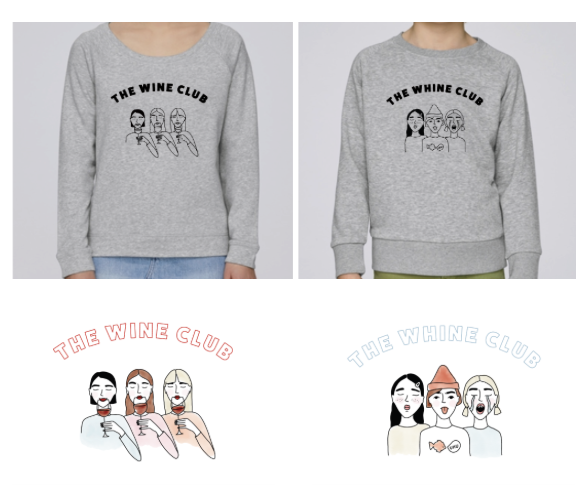 Wine & whine
Die humor zit uiteraard ook in de verjaardagscollectie die Axelle Rose samen met Goldfish ontwierp. Neem nu de mom and me sweaters: eentje voor alle moeders in The wine club, de andere voor het kleine grut van The whine club. Eva: "Een beetje een knipoog naar hoe het er in onze shop aan toegaat. We nemen het allemaal niet te serieus. Begint er een kind onbedaarlijk te huilen in het midden van een passessie of schopt er een peuter een kanjer van een tantrum op onze winkelvloer? Trek het je niet aan. Wij hebben zelf ook allemaal kinderen, wij wéten hoe dat gaat. Dus in de plaats van te oordelen, stoppen wij de moeders op zulke momenten al eens een glas wijn toe. En op andere momenten eigenlijk ook (lacht). Moms united! Want alle mama's die wij dagelijks in onze winkel zien, doen hun best. En dat mag ook weleens gezegd worden. Vandaar onze tote bag: You're golden!"
Gaatje? Patch erover
'Not Sad', 'Fool for school' of 'Sweater weather'? Pimp je favoriete basics, denim jacket of je Axelle x Goldfish sweater met de leuke strijkpatches die Axelle Rose Zwartjes tekende voor Goldfish. Ergens een gaatje of scheur? Dan is je favo kledingstuk niet verloren. Een coole patch eroverheen en je Goldfish-aankoop krijgt een tweede leven. Duurzaamheid troef!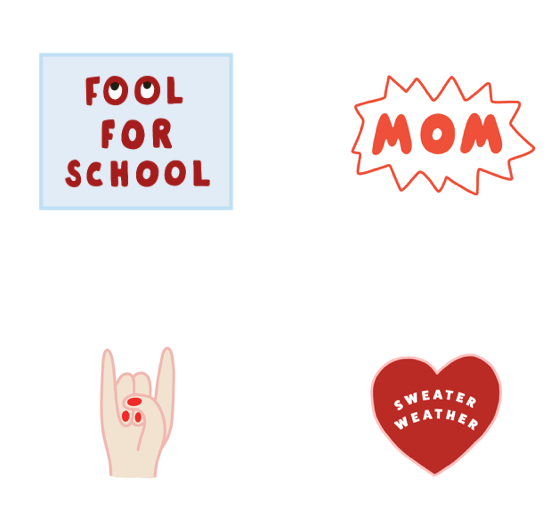 Het verjaardagsfeest!
De verjaardagscollectie wordt gelanceerd op zaterdag 22 september, tijdens het Grote Verjaardagsfeest van Goldfish. Kom jij ook? Verwacht je alvast aan wijn (uiteraard!), shoppen met 10 procent korting, een gratis Goldfish x Axelle Rose Zwartjes-patch en allerlei feestelijke randactiviteiten!
Over Axelle Rose Zwartjes
Axelle Rose Zwartjes is een Belgische illustratrice en designer. Ze woonde twee jaar in LA en verhuisde onlangs naar Amsterdam. Haar werk portretteert 'laid back girls with sassy styles' en ze vindt inspiratie in mode, het alledaagse leven en bij 'rad women'. Axelle Rose Zwartjes werkte al eerder samen met merken als Johny Be Good, Annelies Timmermans en The Style Club.